Small Angels Rescue proudly works with and has been assisted by the following humane organizations:
---

The Animal Welfare League of Frederick County (AWLFC) sponsored Small Angels Rescue during our first several months. AWL has also provided funding for spay/neuter surgeries. AWL assists Frederick County Animal Control with its foster care program. The organization promotes the humane treatment of all animals through education, programs, advocacy , and collaboration with other humane organizations.
1202 East Patrick Street, Suite 13A, Frederick, MD 21701
Phone: 301-663-5855
---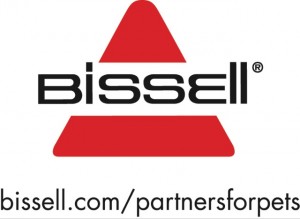 The BISSELL Pet Foundation exists to assist animal welfare organizations. This includes helping to reduce the number of animals in shelters and rescues through pet adoption, spay/neuter programs, microchipping and foster care.
---

Food for Thought, a program of Animal Place, is designed to help organizations adopt a veg-friendly menu policy for fundraising and sponsored events.
---

Join Giving Assistant to shop! It is a simple, free & secure cash back community for shopping responsibly.
Giving Assistant is a mission driven, for-profit business, founded by internet entrepreneurs resolute on using their professional experience to have a measurable, positive social impact on a global scale. Their mission statement is to transform the everyday shopping of millions of people into charitable action, by being the best loyalty program for earning cash back and supporting charity with ease.
---
For Pete's Sake
For Pete's Sake sells holistic foods, treats and supplements for companion animals and is Small Angels' main supplier of Carefresh, Oxbow and Supreme products.
7728 Marker Road, Middletown, MD 21769
Phone: 301-371-7729
Email: vicki4petessake@aol.com
---

The Humane Society does not have a shelter of its own but operates spay/neuter, rabies and microchip, and many other programs for companion animals and refers inquiries to area rescues. The Humane Society has given Small Angels grants for spay/neuter surgeries.
550 Highland Street, Suite 200, Frederick, MD 21701
Phone: 301-694-8300
---

Petfinder is an online, searchable database of animals who need homes. It is also a directory of nearly 14,000 animal shelters and adoption organizations across the U.S., Canada and Mexico.  When you're looking for a pet, remember: Don't breed or buy while homeless animals die.
---

Shop family-owned Small Pet Select for high quality hay and pellets. Just use the code SMLLAR and you will get free shipping on your order and Small Angels will receive a donation for 15% of the total purchase.  The coupon can be used for an unlimited amount of purchases.
---
Rest those weary paws and look no further because you've sniffed out Maryland's largest, most trusted go-to guide for pet owners. Maryland Pet Gazette provides Maryland pet parents with the most accurate and up-to-date information. Visit their site to download